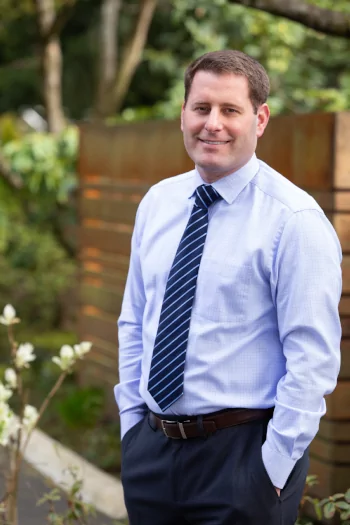 Dr. Petrini comes with a strong clinical and professional background. A second-generation dentist, he was inspired from an early age by his father's passion for the profession.
Dr. Petrini is proud to carry on the family tradition of dentistry. He comes from a previous practice in the San Francisco Bay Area where he was a partner with a successful prosthodontic group. Dr. Petrini has specialty training in the surgical placement of implants. His training also includes implant crowns and implant-assisted dentures. He excels in the fabrication of conventional dentures, partial dentures, crowns, and bridges, as well as all other aspects of prosthodontic therapy.
Though a native of California, Dr. Petrini is proud to call Washington home now, along with his wife of 16 years and their five children. He attended the University of the Pacific in San Francisco for his dental degree and received specialty training in prosthodontics and implant surgery at the National Naval Medical Center in Bethesda, Maryland. He earned a master's degree in oral biology from George Washington University. Dr. Petrini received his board certification in prosthodontics from the American Board of Prosthodontics and is a fellow of the American College of Prosthodontics, an achievement few prosthodontists obtain.
Outside of work, Dr. Petrini enjoys camping, boating, and fishing with his family. He is an avid cyclist, hiker, and outdoorsman. An Eagle Scout and member of the Order of the Arrow, he continues to give back to scouting by volunteering his time in many different capacities.
Following Dr. Schmidt's well-deserved retirement, Dr. Petrini is committed to carrying on our legacy of patient care and clinical excellence, and he looks forward to earning your trust and confidence as he restores your smile!