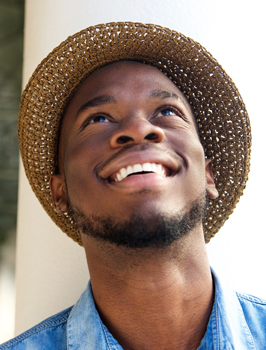 It's a sad thing to lose a tooth or to take a lot of tooth damage. It can even be embarrassing. That's something everyone is going to see! You need to smile in meetings, during pictures — maybe even on a date! It's such a disappointment to have a damaged smile.
That's why we love making customized, top-quality crowns for our patients in the Burien area. We work with you when you're vulnerable and don't want people to see your dental challenge. That's why we can finish your crowns efficiently, perhaps even in a day!
What Is a Dental Crown? 
A crown is a tooth cap. It covers the top and sides of a tooth using a durable material, which will let you chew just like you used to. It can look like a natural tooth, fitting in with your smile invisibly, or you can choose a flashier option such as gold.
When a tooth is damaged or needs extra protection, we will:
Take impressions of the tooth.
Build your crown in our lab.
Reshape the tooth to receive the crown.
Fit the new crown on your tooth and bond it there.
Adjust the crown to make it look just right, if necessary.
If you need a whole new tooth, we can also create a crown to replace a tooth. It will either attach to a dental implant or rest in a fixed bridge. Either way, you'll get a beautifully restored smile and the ability to chew and speak normally. 
What Makes Petrini Different?
We still use traditional methods of creating crowns by hand, rather than letting an automated machine do it, but we have a cutting-edge lab right here at our office! This lets us keep perfect control over the quality of your crown.
You can get any of today's exciting materials in your crown, including great-looking porcelain and various metals. We'll fit your crown in place here and make sure it looks aesthetically amazing.
You can also expect to enjoy great relationships with the staff here. We focus on building your self-confidence and giving you many reasons to flash that beautiful smile.
Contact Petrini Prosthodontics for Convenient Crowns
If you have a tooth that is cracked or worn out — or you've lost a tooth — a customized crown can solve it. We use traditional methods in a high-tech lab, plus a caring, personal touch. Call Petrini Prosthodontics now for an appointment.