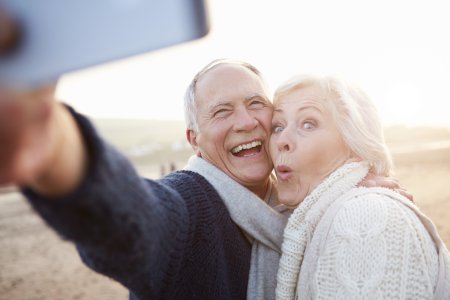 Have you suffered from a trauma to most of your teeth? Do you have a large amount of tooth decay? Is there pain in your jaw or head? Then let us help.
When a patient has damage and/or decay in many different teeth in both the upper and lower jaw, we can completely fix and replace teeth, leading to:
A flawless smile.
The ability to chew and talk naturally.
A comfortable bite.
Relief from chronic pain.
More confidence!
We're excited to relieve your pain and dental damage, along with improving your sense of well-being. Our smiles make up an enormous part of our ability to interact with people, and we want to make yours look as amazing as we can.
If your dentist referred you to Petrini Prosthodontics, please call us. We are currently carrying on a proud tradition of excellent prosthodontics here in Burien. After Dr. Schmidt's retirement, Dr. Petrini will continue that same commitment to restoring smiles and lifestyles to our practice!
We'll make you feel totally at home here while we work with you. You'll stick with your general dentist for all your other dental needs.
How Does Full-Mouth Reconstruction Work?
What goes into this treatment? We can give you a full-mouth rehabilitation and restoration that involves:
A Supportive Team: Everyone here at Petrini is rooting for you to get the beautiful smile you want. We treat our patients like family.
A Plan: Your dentist will examine the challenges you have and create a detailed strategy to solve every one of them.
Dental Prosthetics: Using our on-site prosthetics lab and technicians, we'll build the different appliances you need.
Gum Rehabilitation: If your gums are damaged, your dentist will include services to clean and heal them, especially if they need to be prepared to interact with prosthetics.
Your unique plan can involve several steps and maybe more than one appointment. We'll find out when we give you an examination. The prosthetics you get depend on the challenges we are solving. You might need:
Crowns.
Bridges.
Veneers.
Inlays or onlays.
Implants.
Dentures.
We'll handcraft whatever you need right here, making sure you get the top-quality prosthetics we would offer to our own family members. Our goal is to make your new, healthy smile last.
Contact Petrini Prosthodontics for a Revolutionary Treatment
We love full-mouth reconstructions because they make patients excited and happy! You'll be relieved of underlying dental challenges and can continue with your general dentist for other dental services. Your prosthetics should last a very long time, but follow up with us if you need any help with them.
Please contact Petrini to schedule your full-mouth restoration, and start the rest of your life with a dazzling new smile!