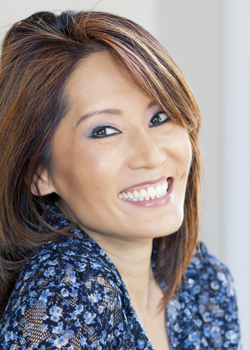 What is one of the biggest signals to the world that you are self-confident? A great smile! Often, the most magnetic person in the room is smiling and happy, showing their beautiful white teeth.
Do you want to have whiter teeth? That's a service we love doing for our patients. It's so exciting for patients to look in the mirror and see the whiter smile they've been missing. This service fits perfectly with our desire to help you look better and feel better.
How Does Teeth Whitening Work?
Discoloration of the teeth is usually caused by dark particles entering the surface material of your teeth. They typically come from dark drinks, foods, and smoke, but injuries, medication, and aging can cause darkening too.
Whitening treatment puts a bleaching agent into your teeth, neutralizing those darker particles. It can't take care of every single one of them, of course, but it can make noticeable improvements!
What Is Teeth Whitening Like at Petrini?
When you get any service at Petrini, you'll see that we like to do things ourselves. We build our own prosthetics and create our own detailed scans.
That's why we'll make you a customized dental whitening tray from impressions of your teeth. That way, the tray will fit perfectly and comfortably on your teeth.
We'll then prepare a top-quality Ultradent whitening gel for you, which you can take home and use while enjoying any at-home activity you'd like. Multitask on something you've been meaning to catch up on, or just binge-watch your favorite show — but maybe not a cooking show!
After you repeat this a few times, your teeth can get whiter by several shades. That can make your smile stand out from the crowd and make you feel great. It's a confidence booster to know your smile looks amazing.
Contact Petrini Prosthodontics for a Whiter Grin
Don't settle for store-bought whitening products that don't work as well. When a dentist is responsible for your results, you know it will be done right. Contact Petrini now for beautiful whitening results!