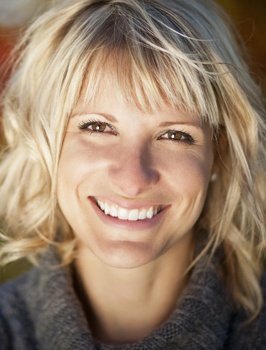 When we create dental prosthetics for our patients, we have to be sure that each prosthetic is going to fit correctly, comfortably, and safely. We want it to work both in the short- and long-term. We have to be sure of:
The depth of existing tooth roots.
The exact shape and size of all tissues.
The density of the jawbone.
Many other factors.
That's why we use cutting-edge digital x-ray devices and work with oral radiologists. Our panoramic dental x-ray quickly takes two-dimensional images. Our CBCT device takes three-dimensional scans of teeth, tissues, and bones.
We use the results to plan safe prosthetics that fit great for you. We can also quickly share scans with your general dentist through a secure digital connection. Overall, we want to make your visit quick and productive.
The Safety and Convenience of Digital X-Rays
We still remember the old days when we had to take many separate x-ray images. Patients had to hold film in their mouths over and over, and we developed the film slowly in a dark room.
Today, the process is fast, comfortable, and simple. One of our staff members will lead you through it, and you'll just:
Rest your chin easily on a soft surface.
Bite gently on a safe device just with your front teeth (in some scans).
Hold still for less than a minute.
The digital results will show up instantly in our computers, and you'll be able to see them on a screen with your dentist. Plus, the x-ray radiation will leave your body after the scan, and there are no immediate side effects from it.
Contact Petrini for Quality Digital Dental X-Rays
If your dentist referred you to Petrini Prosthodontics for dentures, bridges, or other prosthetics, we'll use our state-of-the-art digital x-ray devices to plan your solution. You and your dentist can trust us to create outstanding prosthetics for you here in our own lab with our own technicians.
When you're ready for an appointment, please call Petrini Prosthodontics, and we'll schedule you in as soon as we can!